+91 191 2471956 9419108291 power@tera.co.in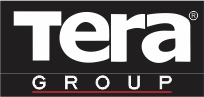 Power Plants | Chillers | Cooling Towers | Air Conditioner | Industrial Dehumidifier
Power Plants 500 KVA - 200MW
Interim power plants help to stabilise the local utilities power grid and provide additional energy to support local industry and communities which may be suffering from insufficient power supplies.
Chiller Rental 45 - 225 Tons
Our air-cooled or water-cooled chillers are convenient and effective, and can be extended with air-handling equipment for HVAC applications.
Cooling Towers
Supplemental, temporary, or emergency cooling with our modular cooling towers.
Air Conditioner Rental
Our industrial air conditioner units provide temporary and contingency cooling services.
Industrial Dehumidifier Rental
Hire refrigerative dehumidifiers or desiccant dehumidifiers to improve your productivity and maintain a controlled environment.
Resellers | About Us | Contact Us | Disclaimer | Advertise With Us
© All Rights Reserved. Tera Group | Sharma & Co. | Powered by (eOffice) Teratelecom

Site is best viewed with Internet Explorer or Google Chrome on 1024x768 Resolution